Aliens: Fireteam Elite is now available!
Greetings Marines! As you well know, on August 24th we launched our first game - Aliens: Fireteam Elite.
Aliens: Fireteam Elite is a cooperative third-person survival shooter that takes place in the dark, dangerous Alien universe. You create your own character and join a fireteam of Colonial Marines deployed to the Frontier to contain an evolving Xenomorph threat at LV-895.
This is no bug hunt for a single, isolated alien. The Xenomorphs have won, they've grown in numbers, and now you must hold off the might of the hive while completing your missions.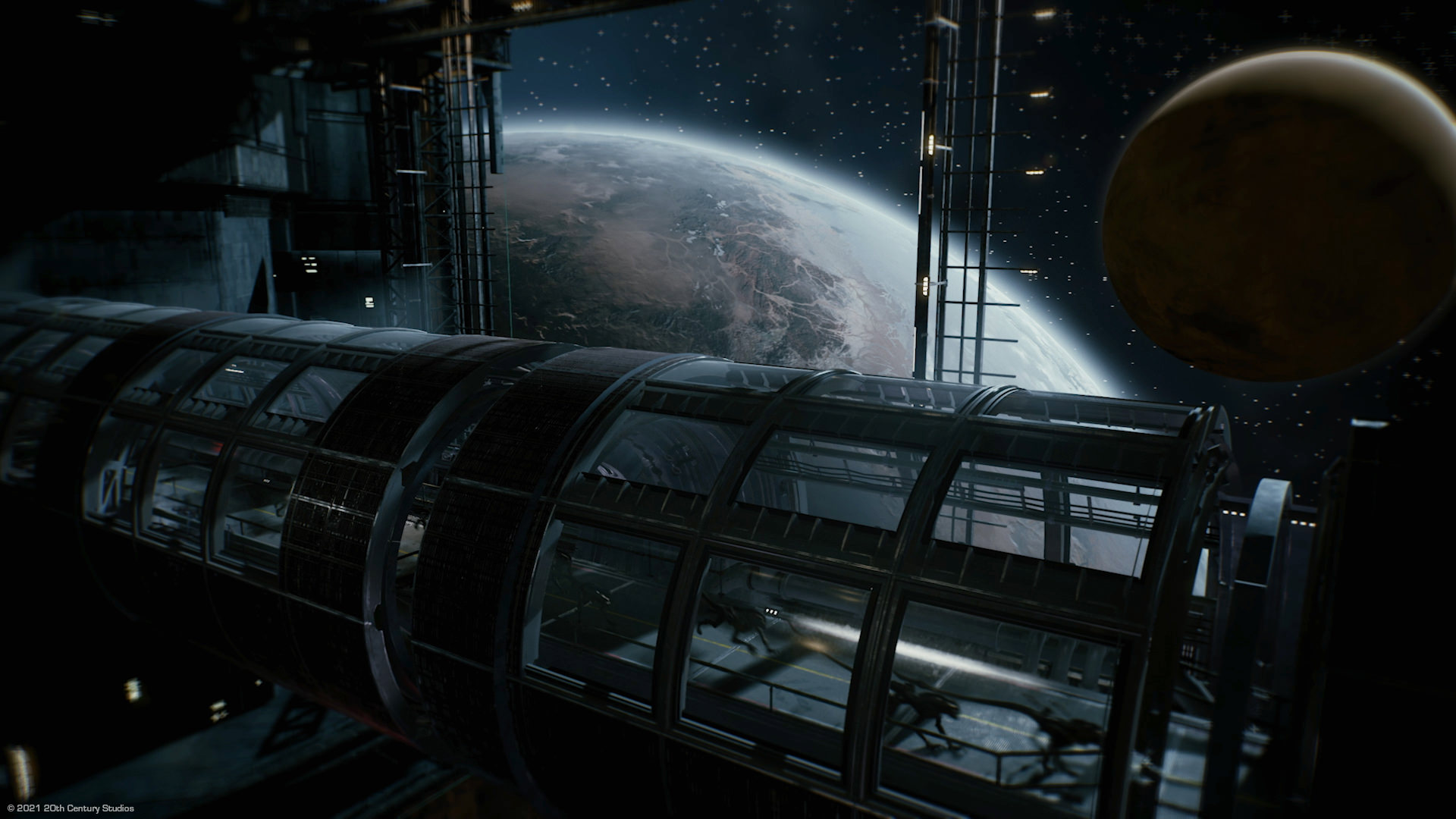 Survive the Hive
Your team of three faces swarms of Xenos and other unsettling foes across a series of replayable story campaigns. Battle a variety of enemies, each with their own strengths and behaviors. Coordinate your gear and master group tactics to survive as hostile lifeforms seek to overrun your fireteam from every angle - flooding from doors and vents, racing across walls and ceilings, and striking from darkness with uncanny ferocity.
Aside from the appeal of fighting "perfect organisms, unclouded by delusions of morality," Aliens: Fireteam Elite contains impressive replayability and depth of customization.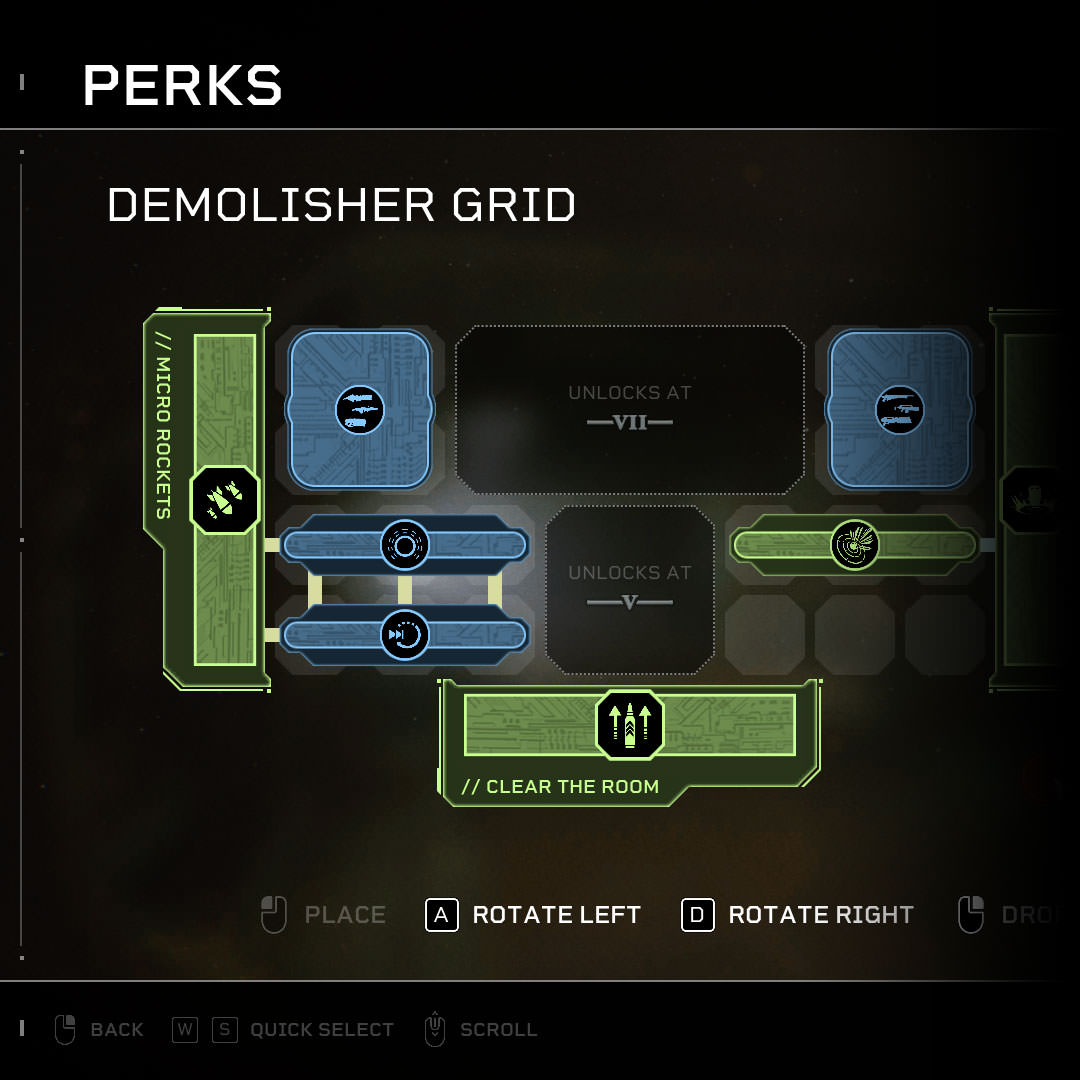 Customize your Colonial Marine
Your own Colonial Marine begins as a boot fresh out of training, but as you and your Fireteam survive and complete more and more missions, you gain experience - on your character, on your equipped Loadout Kit, and even on the specific weapons you carry! Keep fighting the good fight until you truly become an Elite Colonial Marine!
Successful missions also help you unlock new weapons, weapon attachments, abilities, bonuses, and cosmetic gear. Customize your Colonial Marine to fit your playstyle and aesthetic.
For those who prefer to play offline, alone, or as a duo, any vacant team positions are filled by combat android companions, Alpha and Beta. While not as capable as a skilled human, they can see you through the game, particularly at lower difficulty levels.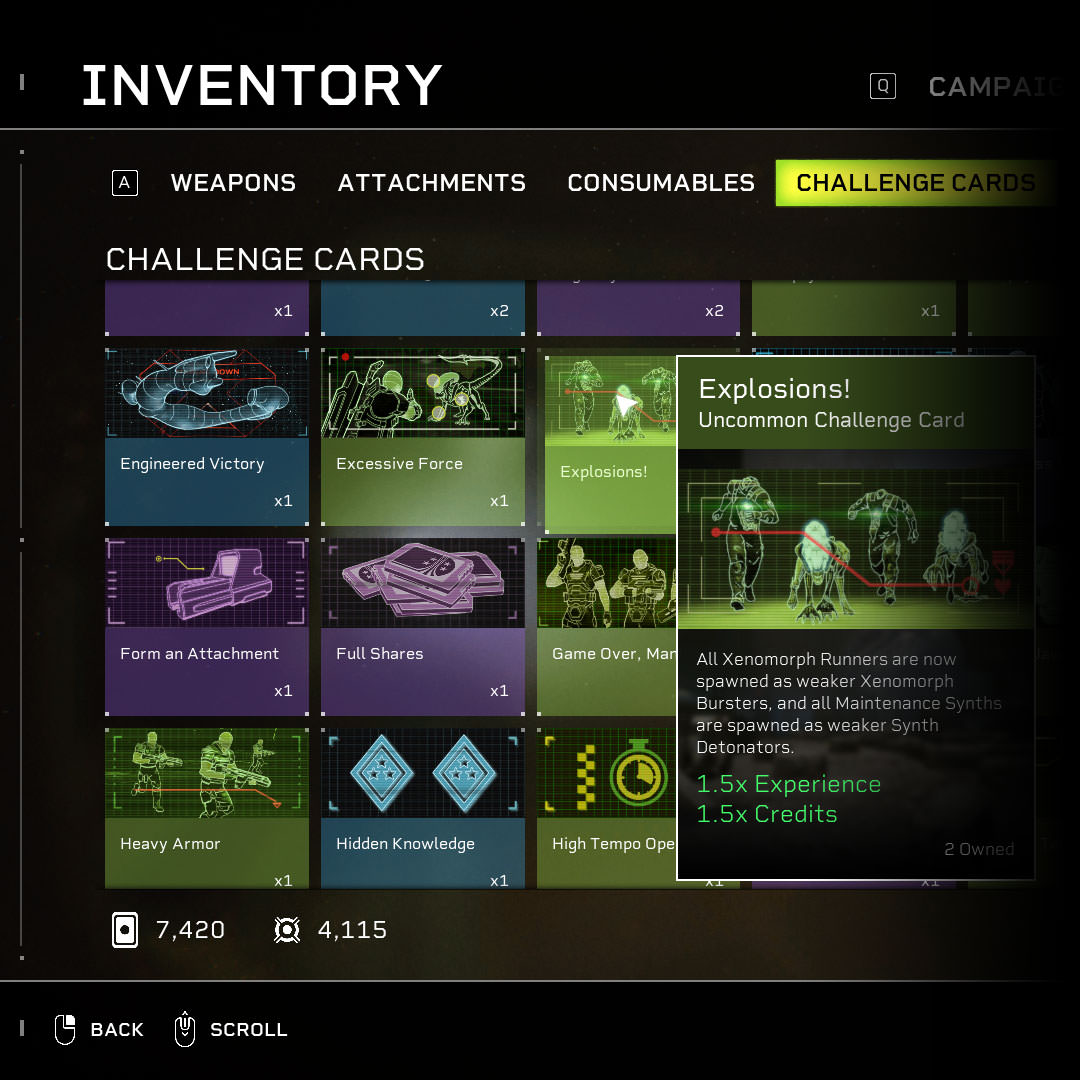 Play your way
With a range of difficulty settings to satisfy both casual and hardcore players, daily and weekly Tactical Opportunities offering bonus rewards, and Challenge Cards that modify everything from the enemies encountered to the style of the graphics, missions never play the same way twice.
Console gamers enjoy an additional bonus -- cross-gen play. Players on Xbox One can group with those on Xbox Series X|S, and PS4 players are able to play with those on PS5. As a reminder, if you bought the game on Xbox One or PS4, upgrading to a next gen console will allow you to upgrade to the PS5 or Xbox Series X|S version of the game, free!
Launching this game is only the first step - afterwards, it will grow through regular additions of content.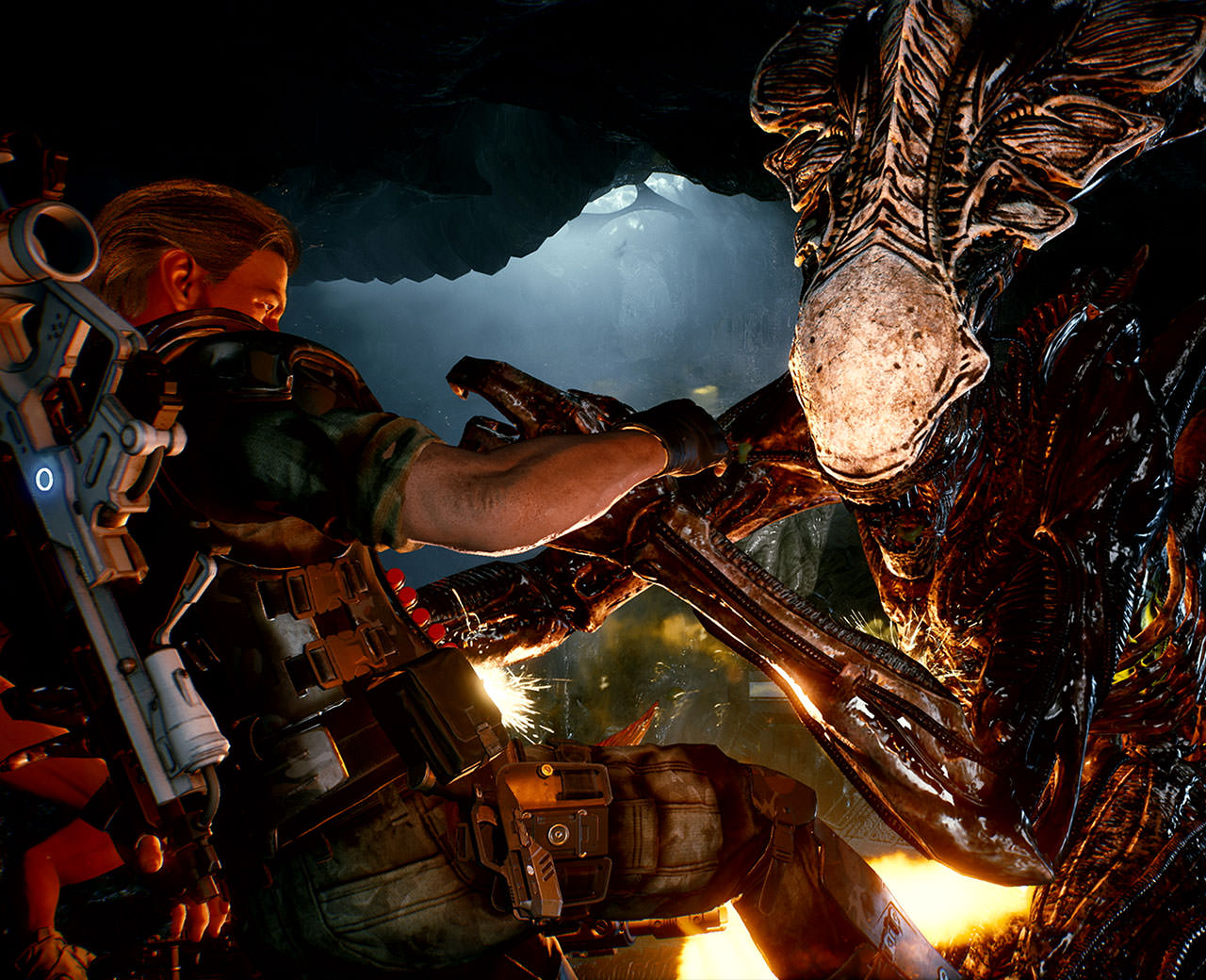 Seasonal Free Content Updates
At launch we enabled the popular "Horde Mode" style of play for players who complete all four campaigns. Challenge yourself by enduring escalating waves of Xenomorphs, for increasingly generous (and sometimes unique) rewards. Can you survive all ten waves… or beyond?
Our first Season of free game content also arrived on September 8th, 2021, bringing with it a brand-new Kit, the Phalanx! Marine Phalanxes are named for their collapsible shields, which allow them to serve as mobile bunkers. As one arm is needed to hold the shield up, they are armed with a Handgun and CQW, both of which can be wielded in one hand. When swarmed, they can trigger a point-blank Shock Pulse to disrupt foes. Along with it will also come new weapons and cosmetic rewards that players will be able to unlock at SSgt. Park's Armory.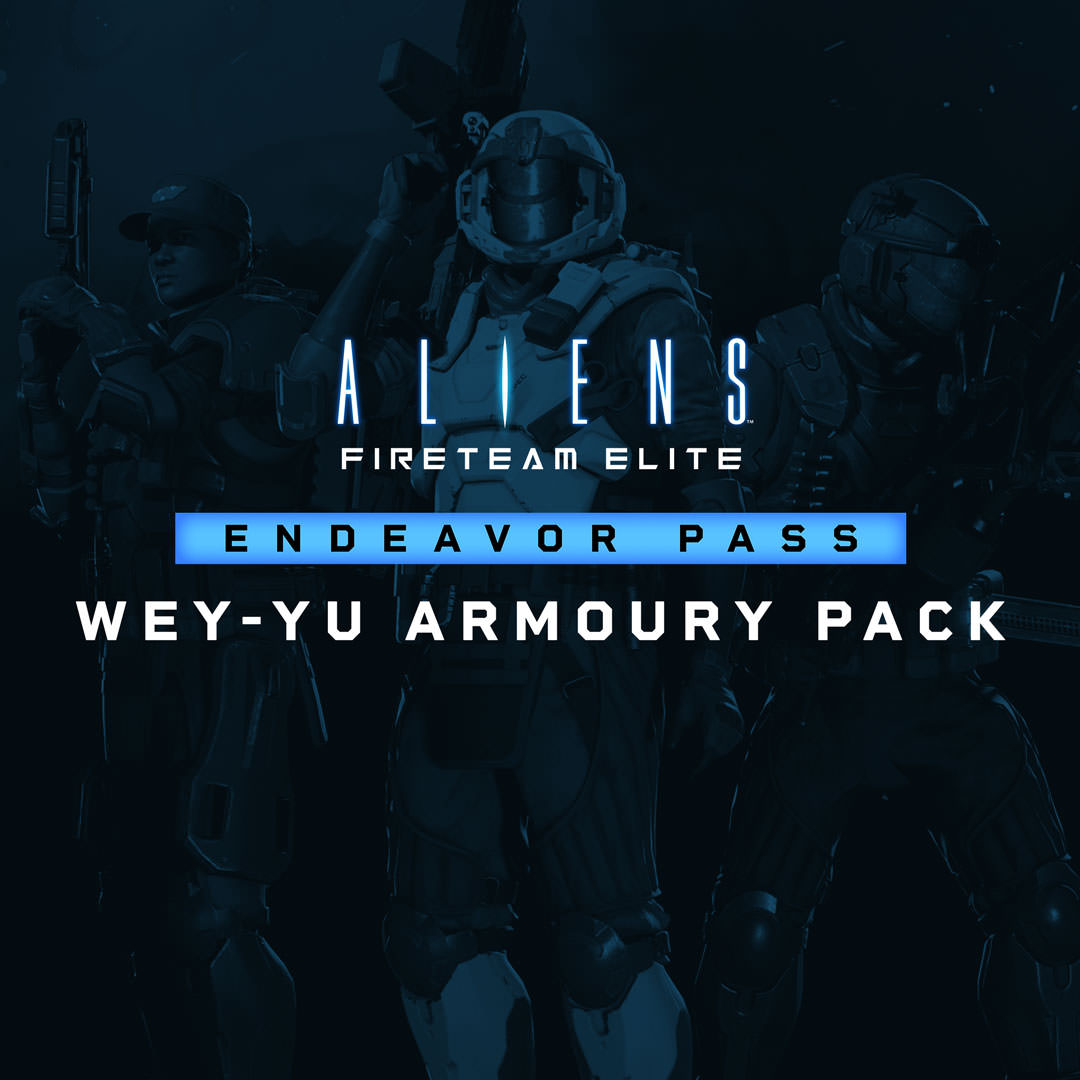 Endeavor Pass
Coinciding with our first season, we launched the first DLC pack of the Endeavor Pass included in the Deluxe Edition, the Wey-Yu Armoury, containing an assortment of outfits, head accessories, weapon decals, weapon colors, emotes, and more. The Wey-Yu Armoury bundle can be purchased for $9.99, or you can also upgrade to the Deluxe Edition to make sure you get all 4 DLC packs as soon as they release.
As "Season One" suggests, this is just the beginning. In the future you can expect regular, free gameplay content updates, with optional cosmetic bundles for purchase.
Upgrade to the Deluxe Edition
Join the Fight
Aliens: Fireteam Elite is now available on PlayStation 5, PlayStation 4, Xbox Series X, Xbox One and Steam! Start recruiting your fireteam of ultimate badasses and climb aboard the express elevator to hell. Follow us on Twitter, Facebook, Instagram, and YouTube for the latest news on the game.