Meet the Crew: SSgt Park Han-jae
Operating Echo Company's armory and fabrication unit aboard UAS Endeavor, Park can provide any equipment you want. If he doesn't have it, he knows who does… and how to "tactically acquire" it.
Rank: Staff Sergeant (E-6)
Primary MOS: 0431 Logistics/Embarkation Specialist
Secondary MOS: 2161 Fabrication Operator
Date of Birth: February 13, 2174
Place of Birth: Gateway Station, GSO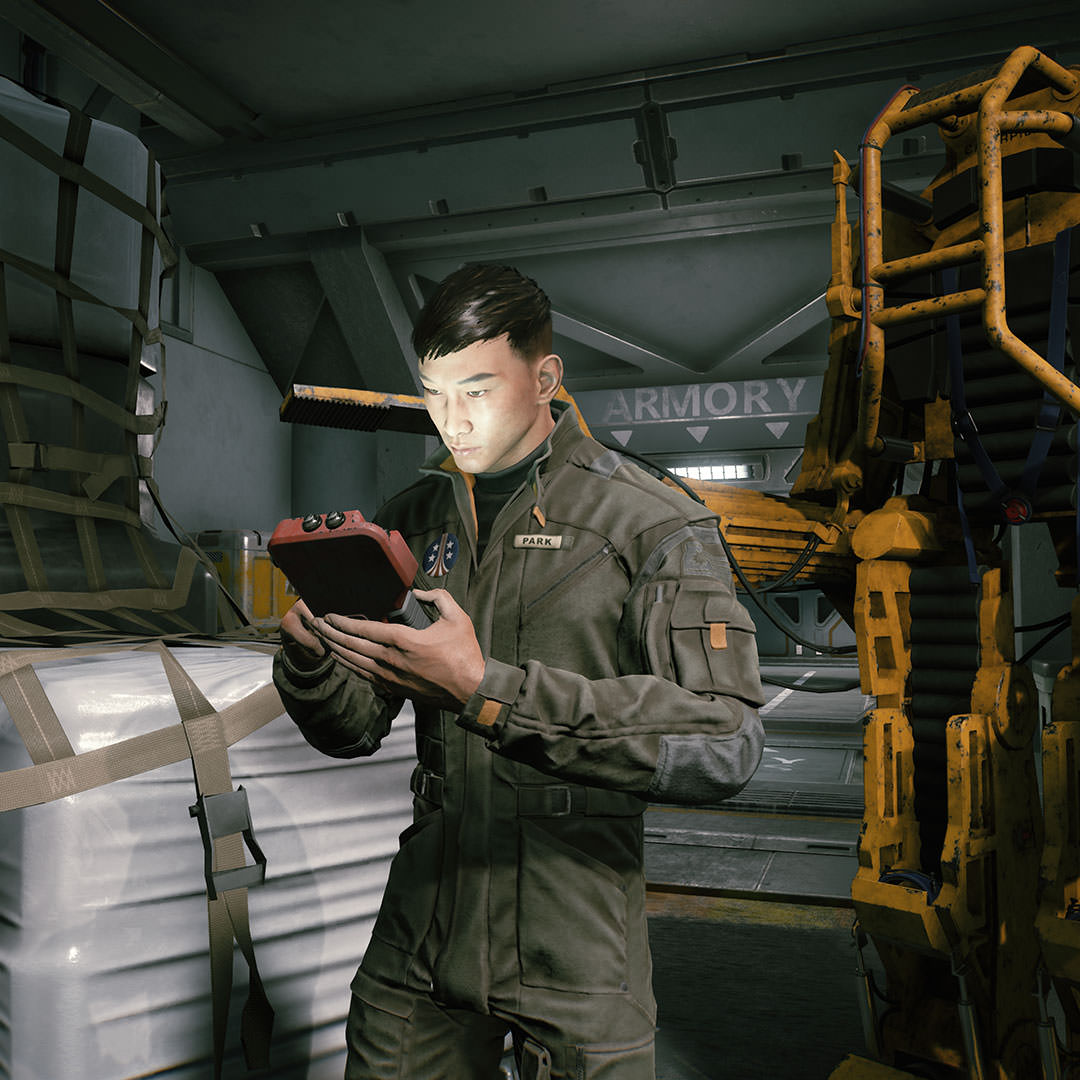 Service Record
Park was inducted under the Alternate Judicial Service Program (AJSP) in 2192, at age 18. He completed his required enlistment in 2196, and his criminal records from civilian life have been expunged from all government databases.
He attended boot camp at MCRD Fort Matthewson, Hellas Planitia. Unlike other station-born enlistees, Park had no difficulties with agoraphobia. His scores during Freefall Maneuvers training set records, which he credited to spending extended periods in the service areas of Gateway Station during his formative years.
His first tour of duty was aboard the USS Chimborazo as part of Logistical Squadron 33, supporting forces in the Borodino Sector. As part of this deployment, Park spent a total of 1,048 days on deep-space active duty without hypersleep, and participated in 119 UNREP operations.
His second tour was on UAS Pisagua, a Bougainville-class Attack Transport. During his deployment, Pisagua rendered humanitarian assistance to Gaston Colony at HD 202206, which suffered extensive damage from a seismic event in June 2198.
At Gaston, Park earned a commendation for his efficient and effective logistical deployments, which were credited with saving hundreds of lives in the barrio districts during the first week of relief operations. However, he was given a formal warning for allegedly organizing unsanctioned salvage operations at the exurban estates of corporate executives.
Park has a Class 1 rating in power loader operations.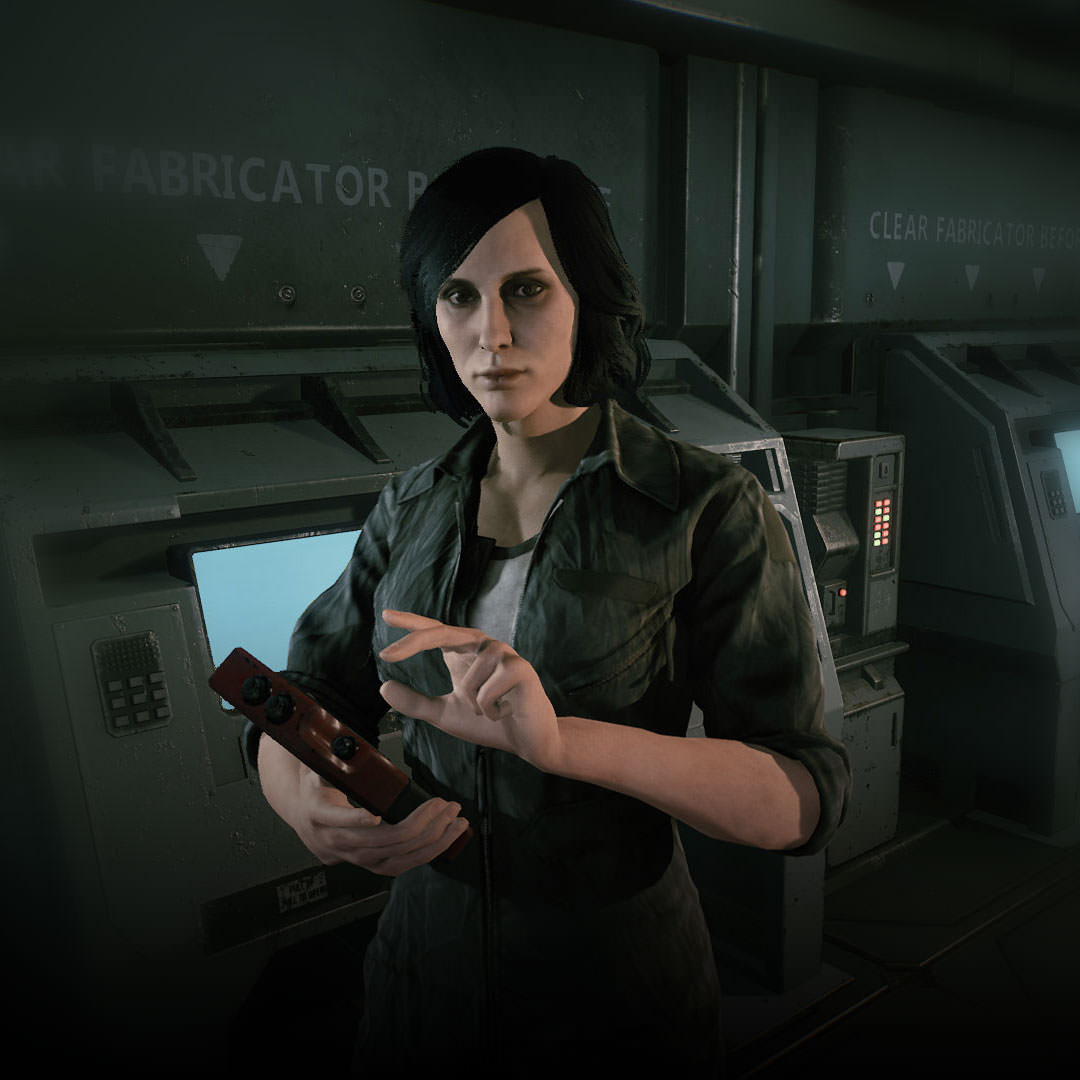 Esther's Observations
Staff Sergeant Park has a photographic memory and can quickly comprehend multi-variable systems. He demonstrates a working memory of where every consumable is stowed, its mass and volume, and how it all must be load-balanced for FTL.
However, he has consistently failed to document his personal practices for the benefit of his peers and subordinates. This has hampered his career.
In ten years, he has been disciplined twice for Falsification of the Chain of Custody, and five times for Unauthorized Usage or Modification of Government Equipment.
Though his time in service and time in grade make him eligible for promotion to Gunnery Sergeant, he has not completed the required PME courses, and shows little interest in doing so.
Join the Fight
Aliens: Fireteam Elite is now available on PlayStation 5, PlayStation 4, Xbox Series X, Xbox One and Steam! Start recruiting your fireteam of ultimate badasses and climb aboard the express elevator to hell. Follow us on Twitter, Facebook, Instagram, and YouTube for the latest news on the game.